Welcome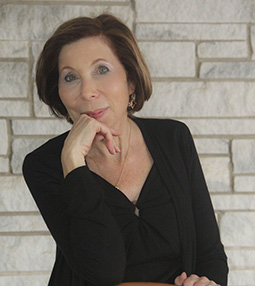 Author, Writer, Teacher, Speaker
When Beth was diagnosed with celiac disease nearly forty years ago, there were no support groups, little information, and few foods. Unwilling to face a life of plain, uninteresting food, she attended culinary school in France and Germany to understand the principles of baking and cooking and to learn which dishes contained gluten. With recipes in hand, she was able to make over her favorites with gluten-free ingredients.
This led to a lifelong quest to make delicious, safe food for herself and others.  In 1993, she combined her culinary training and passion to create the Gluten-Free Pantry, one of the first gluten-free companies in the US. Known for its line of award-winning baking mixes and flourishing mail order business, Gluten-Free Pantry was the leader in the gluten free marketplace. Soon Beth was a lifeline for thousands of celiac patients who loved her products but also hungered for answers to their questions about the gluten-free diet. Along with Gluten-Free Pantry's great food and recipes, she began writing newsletters to help consumers manage their baking and lifestyle issues. She sold Gluten-Free Pantry to Glutino (Boulder Brands) in 2005. Gluten-Free Pantry baking mixes are still sold throughout the U.S.
Beth continues using pen and whisk to help gluten free people. She is a food writer and the food editor for Living Without's Gluten Free & More magazine and the author of The Complete Guide to Living Well Gluten Free: Everything you Need to Know to go from Surviving to Thriving and Gluten-Free Makeovers: 175 Favorite Recipes Made Deliciously Gluten Free.
She writes articles, recipes, blogs and web content. Her work has appeared in many publications including the Huffington Post, Gothamist, GoDairyFree.com, The Daily Meal, Yoga International, Yankee Magazine, FamilyFun, Connecticut Magazine, Houston Chronicle, and the Hartford Courant. Her regular posts about the gluten-free diet, lifestyle and recipes appear on her blog www.glutenfreemakeovers.com.
Among her many gluten-free makeovers, Beth points to two as her biggest accomplishments: the world-renowned G-Fronut, a gluten-free version of the Cronut and the Winkee, a gluten free version of the Twinkie.  One needs only to bite into a G-Fronut or a Winkee to understand Beth's philosophy: "Gluten-y is its own reward."
Beth also speaks to groups on the gluten-free diet, baking and lifestyle issues. She is an advocate for patients and consumers in her role as president of the American Celiac Disease Alliance (ACDA), a congress of leaders from all corners of the gluten-free community. She consults in recipe and gluten-free product development and writes content for guest blogs and online and print publications.
Beth was honored for her lifetime commitment to the celiac and food allergy communities at the Food Allergy Bloggers Conference, Las Vegas, NV, September, 2014.
Contact Information
Beth Hillson
Gluten-Free Table, LLC
262 Cedar Ridge Drive
Glastonbury, CT 06033-1836
Phone: 860-633-3851
Website: www.glutenfreemakeovers.com
E-mail: contact us
Facebook: http://www.facebook.com/BethHillson
Twitter: http://twitter.com/Beth_Hillson